PRODUCTS FOR ICE CREAM



ICE CREAM FLAVORS

Flavor of the month Choco Ferrero 593332 K Evarom – our latest suggestion for ice cream


Choco Ferrero 593332 K Evarom
hazelnut, chocolate, wafer
The flavor of Ferrero Rocher confection hazelnut coated with vanilla wafer and then in milk chocolate
For ice cream
Colorless. Liquid. WS
Use level 0.05 – 0.2% depending on how many "rocks" you put in the ice cream
Last months - flavor pick

Mango 523211 M Kent Evarom
Sulfery and green but still juicy tropical fruit flavor; slight peach and pignoli notes
For fruit preparation, fruit salad, smoothies, chutney, Asian sauces, mango rice
Use 0.1 - 0.2%
---
Vanilla Bean 533501 FM15 Evarom
True Madagascar vanilla bean flavor. Sweet. Beany. Woody (the woody note of real vanilla is noticeable).
a natural vanilla extract WONIF flavor with true alcoholic character.
Brown colour.
Great in premium ice cream and creme desserts
Use 0.05 in creme dessert - 0.1% in ice cream
---
Evarom Donut 523335 M
Like eating a sugar donut. Sweet dough with fried notes. Goes great with sprinkles.
Use 0.1%
---

Peanut Butter 523003 KT Evarom
Nutty, light roast, oily flavor with a smooth, creamy peanut butter flavor. Lightly roasted for use in ice cream.
Use 0.20% in ice cream
Peanut butter flavor in ice cream and two syrups 1) chocolate syrup, 2) caramel syrup rippled in separately. Decorate with ground peanuts.
---
Walnut - Maple Syrup
Walnut - Maple Syrup - This recipe is a beautiful marriage between walnuts and maple syrup.
A Classic Movenpick ice cream flavor. ( or classic Swiss ice cream )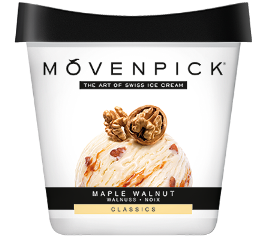 Karydi Walnut 524002 M Evarom 0.15%
Maple Syrup 524201 M Evarom 0.10%
---
Fig Green
Fig Green – this balanced flavor combines the sticky-sweet fruity taste of fig with the milky, green notes of the fig skin. The warm undertones give a satisfying aftertaste to your product.
---
Absinthe

Absinthe – the "Green Fairy" is back, the banned elixir that was recently legalized. The drink that inspired Picasso and drove Van Gogh crazy is now available as a new ice cream flavor. Contains natural color. Without alcohol and thujone (suitable for children)







---
Macadamia

Macadamia – the nut with the most delicate flavor. It has a rich, buttery taste which you will appreciate in ice cream.





---